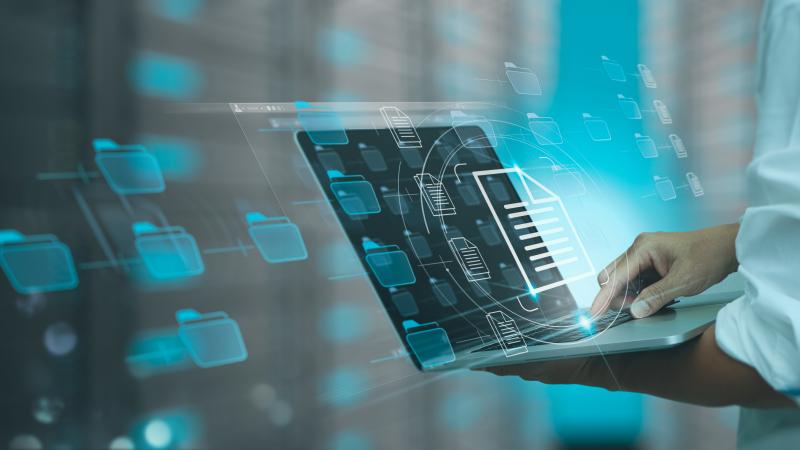 Behind the Scenes at Sandbox
At Sandbox, we're leveraging technology and automation to help serve our clients and brokers better than ever. Whether that's enabling direct connectivity to exchange information behind the scenes or automating data entry to get to the "fun parts" of underwriting faster, there are always new ideas getting cooked up in our labs. Here's an overview of some projects we're working on in 2022 and beyond.
Commercial Quote Data Entry – My Robot and Me
To help meet our growth targets and reduce the time and effort required to quote new commercial business, Sandbox has partnered with BDO (Binder Dijker Otte) Canada to leverage Machine Learning and Robotic Process Automation technologies. By automating intake and initial data input, we're allowing our Underwriters to focus on evaluating the risk, not re-entering data.
New commercial applications are run through a machine learning software called SortSpoke. This software reviews new emailed submissions and extracts key information about the business to be quoted, such as client information, address data, and construction details. This information is then entered into our policy management system via a Robotic Process Automation software called UiPath. The commercial underwriters now join a quote "in progress" with multiple fields pre-filled, ready to have the client's operations and requested coverages reviewed.
Policy Inquiry and New Business Upload – Connecting our Systems
Sandbox has introduced two new technology offerings to help streamline and improve service to our broker force. With the Policy Inquiry service, we have made key policy information available directly through the broker through their own Broker Management System (BMS), allowing the broker offices to answer client questions with the press of a button. By doing so, we free up time for both the broker and our underwriting staff while providing guaranteed accurate information to the customer. This also reduces the time we spend on "transactional" conversations, so staff and brokers have more time for high-value relationship building. 
We are also enhancing this real-time service to include Straight Through Processing for the Habitational line of business, allowing information to be passed from the BMS directly to our production system to quote, bind, and issue new business all in one session. By providing immediate confirmation that a policy is bound and issued, with accuracy ensured by having a single point of data entry and official policy documents available the same day, we are upholding our commitment to exceptional customer service for both the broker and the policyholder. 
Since we went live with Policy Inquiry in April 2020, we have had over 2,500 unique users and serve an average of 1,600 requests for information per month through this service. Sandbox is currently going live with Straight Through Processing in the Habitational line with a select group of brokers, with plans to go live with Auto and Commercial Packages in 2023. 
Innovation Dashboards – Always Improving
We've been around for over a century, but that doesn't mean our processes stay the same for a hundred years. With growth, automation, and being delightfully simple as a focus, we need to continually improve the way we do things and the products we offer. With our new Innovation Dashboard entering its pilot phase, every member of the Sandbox team can be a part of that growth. Staff can submit ideas, ask questions, pitch in solutions, vote on a course of action, volunteer to assist, and monitor progress all from one interface. Get kudos and recognition for your contribution, and even be dubbed our Innovation Champion – a title sure to win ovations and eternal adoration from your coworkers… or at least a free cup of coffee once in a while.