Careers
With over 100 years helping Canadians with their insurance, we're proud to offer a place where employees can help others while building their career.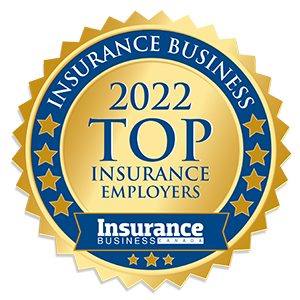 The perks of playing in our sandbox
If you're looking for a great place to work and play, you've dug up the right place. 
We're an awesome workplace, but you have your own life too!
That's why we start new team members with three weeks of vacation, increasing to four, five, and even six weeks earlier than required by employment legislation.  Want an additional 3+ weeks off per year?  Absolutely!  At Sandbox, you get an EDO every three weeks (what's an EDO? An Earned Day Off - also known as Yay!-A-Bonus-3 Day-Weekend!)  Our office is closed Saturdays, Sundays, and all statutory holidays (plus a couple extra!).   
We help you take care of… you… and your family!
Sandbox offers employees a comprehensive benefits package! How comprehensive?  Dental coverage, health spending account, disability and life insurance,  annual eye exams, paid sick, emergency care and bereavement leave, employee family assistance program, ergonomic assessments, on-site flu and wellness clinics...  We'll even help you achieve your personal fitness goals with a wellness spending account!   
Stick with us, you're going places.
Let's grow together.  Sandbox is committed to helping our team learn and advance, offering 100% employer paid professional development and incentives for staff members working towards approved education goals – including the nationally recognized Chartered Insurance Professional (CIP) designation.  With a philosophy to promote from within whenever possible, you'll have opportunities to show off your skills.  Your future is bright at Sandbox!
Plan for a future outside the Sandbox.
All good things come to an end.  Sandbox Mutual has a 6% employer matched Defined Contribution Pension program.  Interested in contributing more?  You can!  We also offer education, tools and resources to help you plan for your dream retirement. We'll miss you, but we're glad you'll be living the good life after riding off into the sunset. 
Open Positions
Mail and Facilities Clerk
Saskatoon, Saskatchewan
View Details
Underwriting Clerk (Personal Lines)
Saskatoon, Saskatchewan
View Details
Technology Security Analyst
Saskatoon, Saskatchewan
View Details
Business Intelligence Analyst
Saskatoon, Saskatchewan
View Details
Temporary Farm/Commercial Underwriter
Saskatoon, Saskatchewan
View Details