Delightfully Simple Insurance
Forget rings and hobbits, our quest for delightfully simple insurance is far more noble.
Insurance is notorious for being overly complicated, we know that firsthand. Making it simple isn't easy, and making it simple with little nuggets of surprise and delight – that's a mission that will drive us for life. Our hope is that each and every person looking for insurance finds our approach simple and easy to understand.
So why the switch?
"If it's not broke, don't fix it," is a saying that might work for some companies. Well, not for us! Deciding to leave behind a one hundred year legacy wasn't easy, but the choice to take things to the next level for our customers was. Our switch to Sandbox Mutual Insurance was the first step to creating a delightfully simple insurance experience.
What drives us?
We're glad you asked.
Relentless pursuit of simplicity
Nothing is ever complete. We're always working towards making everything easier.
Get to the point
Less words, steps, and barriers.
No dead ends
Digital or offline, we'll never leave you hanging.
The options are clear – we aim to guide you at every step.
Meet our new logo mark and icon
You might see us out-and-about in your community, dressed up or dressed down for any occasion.
Boxed logo mark
Outlined logo mark
Open logo mark
Where we've been and where we're going.
The castle icon above isn't a new addition to our brand, it's actually a nod to our SMI history. When we became Sandbox, it only felt fitting that our castle which existed in a previous logo (shown on the right), make its return in a visually refined form.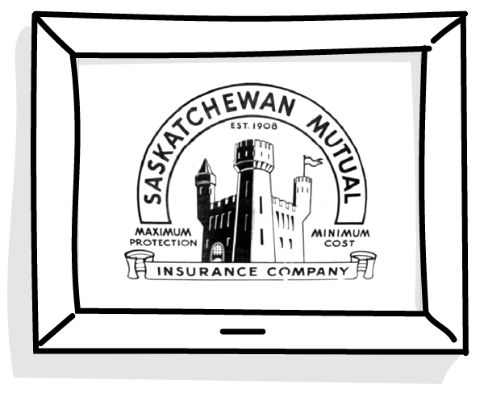 Need some files? Get in touch with us and we'll make sure you get everything you need to keep us looking as good as possible!